Therapy Systems

MEVION S250 – Practical Proton Therapy Solutions
The MEVION S250 Proton Therapy System, is designed to preserve all of the treatment benefits of traditional proton treatment systems while removing the obstacles of size, cost and complexity. Realizing this vision, Mevion Medical Sysmtems (USA) has forever changed the economics and accessibility of proton therapy and the face of cancer treatment worldwide.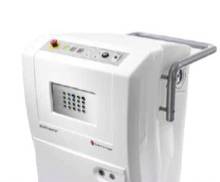 High Dose Rate BrachyTherapy
Eckert & Ziegler BEBIG manufactures two lines of HDR afterloaders: MultiSource® and GyneSource®.Both systems are mostly used to treat gynaecological cancers (cervix, endometrium), but also tumours of the prostate, breast, oesophagus, lung and bronchus, as well as the lip and oral cavity.
Ophthalmic BrachyTherapy
Ru-106 Eye Applicators and
I-125 Ophthalmic Seeds
The treatment of ocular tumours is selected according to the size and location of the lesion. Whenever possible, conservation of the eye and vision is attempted. In many centres, brachytherapy is the first choice of treatment for uveal melanomas. This modality is also useful for some retinoblastomas and conjunctival tumours. With this form of radiotherapy, a radioactive plaque containing ruthenium-106 or iodine-125 is sutured to the wall of the eye, adjacent to the tumour, and left in place for several days until the required dose of radiation has been delivered.
Eckert & Ziegler BEBIG offers a series of reliable products for temporary brachytherapy of eye cancers. The company is the exclusive manufacturer of Ru-106 (Ruthenium-106) Eye Applicators used to treat uveal melanoma and retinoblastoma.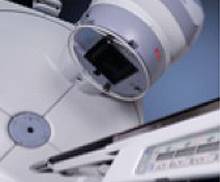 Theratron Equinox External Beam Teletherapy
The Theratron® Equinox™ is the newest member of the Theratron® line and the most advanced Isotope based teletherapy system available on the market. The machine offers asymmetric jaws and motorized wedge. Completely integrated with an Avanza couch, the Equinox™ provides state of the art controls with modern proven technology. The machine can facilitate advanced treatment techniques and reduces treatment times with numerous time saving features.
+ Find out more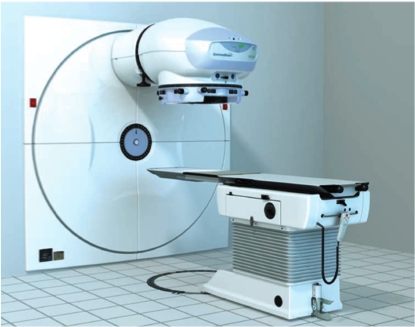 Theratron GammaBeam 100-80 External Beam Teletherapy
The Theratron GammaBeam™ 100-80 is the newest member of the GammaBeam line, a new design based on the reliable Theratron Phoenix that offers more functionality, safety and improved user interface. Its basic design makes it simple to use and easy to maintain while maximizing reliability where service support is limited. Moreover, the compact control console makes basic functions intuitive, thereby reducing the complexity of operator training while augmenting its patient treatment capacity.