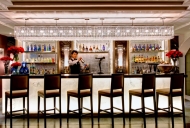 Come enjoy a 1920s 'speakeasy' with the most creative drinks and happening jazz in town!

Fabulous 'happy hour' from 5–7pm daily.
+ Find out more
Family
Every family has stories… We're happy to share ours. These are the stories of the Sukosol family. Starting with the first generation and the company founder, Kamol Sukosol. Followed by his daughter, Kamala Sukosol, and finally the third generation, comprising Marisa, Daranee, Sukie and Noi. Please read on to discover how the family, and the company, have evolved throughout the generations and what the future holds.
Kamol Sukosol
The man who started it all back in 1939 with a fierce entrepreneurial spirit and uncanny foresight. He set in motion a family business empire that is thriving seventy years on.
Mr Sukosol was a self-made businessman who enlarged an initial start-up investment of 9,000 Thai Baht into a multi-million dollar empire (once ranked 5th among Thailand's largest trading companies). At the time of his death in 1980, Mr Sukosol was chairman of a group of 19 companies, involved in trading, manufacturing, tourism, finance, insurance, investment, real estate and advertising.

Mr Sukosol's first job post-school was a short-livid stint at the Overseas Chinese Bank which he left to open his first independent business venture in snooker tables. From here he expanded to become the sole licensed distributor of General Electric Company (G.E.) products in Thailand. He subsequently founded the Kamol Sukosol Company and store in 1939, which went on to have 22 showrooms in Bangkok and its surrounding provinces.

In the '50s he began importing numerous overseas car models for local consumption, chief among them being the Studebaker, Triumph, Singer, DAF, N.S.U and Mazda. At this time he also ventured into manufacturing, establishing the Kamol Sukosol Industries Co., Ltd. which produced white goods for the local market. A little later on the Eastern Chemical Co., Ltd. was also established to produce refined alcohol for the Japanese whisky market.

The 1970s was when Mr Sukosol ventured into the construction, tourism and real estate sectors. Sensing Bangkok's growing attractiveness to foreign guests he purchased the Chao Phrya Hotel, re-naming it The Amarin (now The Sukosol), and shortly thereafter acquired prime real estate in Pattaya for what would one day become the Siam Bayshore Hotel under the direction of his daughter.

Despite his tenacious and entrepreneurial spirit, Mr Sukosol was a devout Buddhist (ordained as a monk in 1947 at Wat Rajathiwat) who undertook extensive philanthropic work for Rotary International (who named him a Paul Harris Fellow).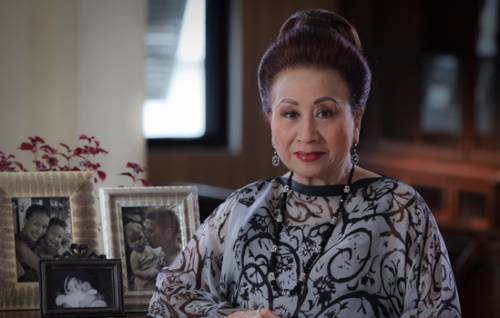 Kamala Sukosol
Backed only by her savvy intuition and dogged determination she was able to build a hotel empire that has been the mainstay of the Thai scene for the past thirty years.
Mrs Kamala Sukosol is a renowned and well-respected Thai businesswomen, entertainer and philanthropist. As president of Siam Hotels & Resorts she has overseen the building and running of five award-winning hotels in Bangkok and Pattaya. In her down time she has raised four children, recorded a hit song and raised millions of Thai baht for charity.

After attending high school in England and gaining a Master of International Affairs from Columbia University Khun Kamala returned to Thailand to join her father in business. She thereupon set about building the Siam Bayshore Hotel, Pattaya in 1975, The Bayview Hotel, Pattaya in 1983 and The Sukosol, Bangkok in 1990. In addition she oversaw the Kamol Sukosol Electric Co., Ltd., distributors of medical, sound and industrial kitchen equipment, and Kamol Sukosol Co., Ltd., concerned with commercial and private real estate ventures.

Khun Kamala is a popular public speaking and social activist who has been honoured for her business and charity work innumerable times. Since being awarded a 'Person of Achievement Award' by the Thailand Tourism Awards in 1989 she has received numerous accolades, the most notable being Thailand Tatler's coveted 'Person of the Year' award in 1993; the 'Red Cross Medal of Appreciation' in 2001; Asia Tatler named her as one of their '100 People You Must Know in Asia' in 2005; Forbes Asia crowned her a '48 Heroes of Philanthropy' in 2009; and in 2010 she was awarded the Medal of Saint Nicholas the Wondermaker by the Russian government.

Apart from her business accomplishments, Khun Kamala is also regarded as one of the best jazz singers in Thailand and her inimitable style has been showcased in dozens of concerts and recordings. She has recorded songs in eight languages and in 2003 her first song in Thai ("Live & Learn"), for Boyd Kosiyabong's Million Ways to Love – Part 1 album, become a big hit in Thailand and won the Season Award for "Best Song of the Year" in 2003/04. Since 1982 Khun Kamala has been combining her singing talent and concern for the betterment of the underprivileged and children's healthcare into organising a series of concerts and album recordings for charity. To date she has raised over 60 million Thai Baht for such worthy causes as the Thai Red Cross, Craniofacial Centre, Queen Sirkit Centre for Breast Cancer, Tsunami Relief Effort, Oncological (Cancer) Society and Flood Relief Fund.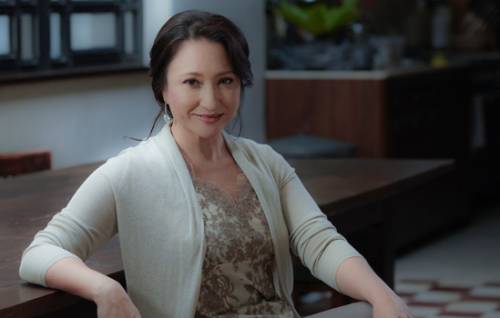 Marisa Sukosol Nunbhakdi
An artiste at heart, she has followed in her mother's illustrious footsteps and carved out a niche for herself as an accomplished and successful Thai hotelier.
Marisa, executive vice president of Sukosol Hotels, has more than 20 years of hospitality experience and is at the helm of the second generation of hotellering Sukosols. She is also an admired ambassador for numerous Thai and international social and healthcare causes and an in-demand performer and public speaker.

A graduate of Barnard College, Columbia University in New York City, Marisa holds a Bachelor of Arts degree in Art History. Since beginning as a trainee and immersing herself in all aspects of her family's hotel business she has gone on to take full responsibility for the group's marketing strategies and operational re-structuring and improvements, as well as spearheading the group's rebranding and brand development and marketing. Marisa is the key figure responsible for overseeing the group's ongoing hotel endeavours and integral in maintaining her mother's vision and standards.

Like her mother, Marisa considers herself very fortunate to be able to fulfil her artistic aspirations and love of music alongside her hospitality career. She is a talented performer, well-regarded as a singer who was once hailed as "Thailand's minor national treasure". Marisa has worked with some of the Kingdom's best music producers and directors. She is perhaps best known for her 2004 recording of famed composer Boyd Kosiyabong's hit ballad "Suk Wan Neung" on the album Rhythm and Boyd. These days Marisa can be found gracing the stage with the likes of the Bangkok Symphony Orchestra, headlining charity concerts alongside some of the country's top talent and participating in various royal, political and corporate occasions, such as recording the 2009 ASEAN anthem.

Alongside her business and theatrical career, Marisa is a leading mentor and role model. She has been an ambassador for the UNICEF breastfeeding campaign and the Ramathibodi Foundation's Liver Transplant from Parent to Child Programme. She has also represented many leading Thai and international brands, such as Brown's and Nokia; not to mention headlining Estee Lauder's "The Perfectionist" campaign in 2008. In 2010 Marisa even released a best-selling book, Marisa...The Love Album, containing life stories about herself and her famous family.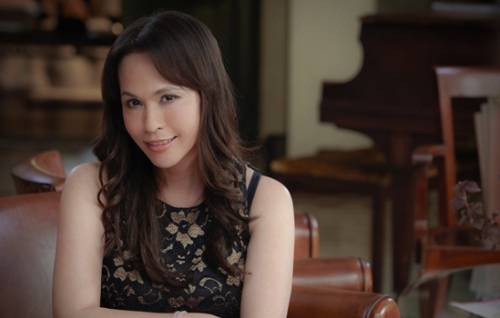 Daranee Sukosol Clapp
With her background as a Wall Street banker she is well-placed to take oversee the group's finances and steer it towards ever greater heights of success.
Daranee is undisputedly the Sukosol family's financial guru, who oversees all the Sukosol Group's financial, trading, property and capital ventures. With experience as a financial analyst on Wall Street, the group's finances have been in very safe hands since she took the helm as VP of finance.

Daranee holds a Masters of Business Administration specialising in finance, management and accounting from the J.L. Kellogg Graduate School of Management and a Bachelor of Arts in Economics from Barnard College, Columbia University. Besides graduating magna cum laude and being co-recipient of the Beth Niemi Memorial Prize for outstanding senior majoring in economics she was inducted into the Phi Beta Kappa Society for academic excellence.

Daranee started her career as a financial analyst for Credit Suisse First Boston on Wall Street where she was in the top 10% of financial analysts in the mergers and acquisitions group. She was responsible for analysing financial and business conditions with a view to value companies and transact mergers, acquisitions and divestitures. She oversaw portfolios for such clients as the American Maize Corporation, Dr. Pepper/Seven-Up Companies, Inc. and Biocompatibles International Plc.

After completion of her M.B.A, Daranee returned to Thailand and joined a local securities company, Jardine Fleming Thanakom Securities Limited, where she played a key role in the international capital markets division. Daranee specialised in equity and equity-linked financing for Thai corporations seeking to raise funds in the international market. Her most high-profile clients included Loxley Public Company Limited, Property Perfect Public Company Limited and Thai Petrochemical Industry Public Company Limited.

In 1997 Daranee moved over to the family business. As vice president of finance she led the re-structuring of the group's debt and assets. Nowadays she is responsible for overseeing five sub-divisions of the Sukosol Group, including K.E.C...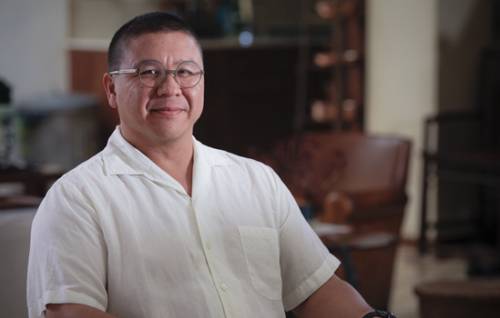 Kamol 'Sukie' Sukosol Clapp
Following in his grandfather's footsteps, he is a true entrepreneur who first took on the world of big business at the tender age of 22 and is still doing it 'his way' today.
Sukie is a beloved local celebrity whose larger than life persona is synonymous with Thailand's indie music scene and adventure motorbike touring. Never one to follow the norm, Sukie has carved out a comfortable business role for himself as the family's maverick entrepreneur who has plenty of heart and gumption.
At the tender age of twenty-two Sukie and three friends started their own record company called Bakery Music to fill a niche in the local entertainment industry and to properly represent and safeguard their artists. It quickly went on to become Thailand's most successful independent label of the mid 1990s and early 2000s. They signed and produced many of Thailand's cult bands and singers, charting the likes of Modern Dog, Pru, Joey Boy, Pause and Yokee Playboy. Following the economic meltdown of 1997, the boys sold 50% of the label to BMG. In 2005 when BMG merged with Sony, Sukie decided to sell his remaining stake in the label and left the music industry to pursue other interests. During that period he went on to publish an autobiography, entitled Bakery & I, which documented his time with Bakery & is currently in its third printing.
After leaving the music industry Sukie decided to chase a new dream; producing his own reality-cum-documentary television show called Dreamchaser. The show documented Sukie's motorbike journeys throughout Thailand and Laos on TITV & CH3. The show let Sukie roam the country on a motorcycle, tracking down those who pursue dreams and catch them. The first season, which aired in 2007, was a resounding success and landed him a weekly column in the Bangkok Post as well as securing him a second season on Thai national TV, Channel 3. The show is currently in the planning stage of season three.
Nowadays Sukie has taken on a more active role in the burgeoning family business as director of projects. In this role he is overseeing construction of the Sukosol Group's two newest boutique hotel projects: The Siam in Bangkok and Wave in Pattaya.
Krissada 'Noi' Sukosol Clapp
The youngest of the family, Noi is the rogue element who easily segues between singing on stage, acting in films, writing songs and interior decorating and doing it all with unique flair and passion!