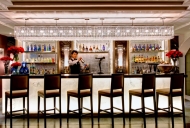 Come enjoy a 1920s 'speakeasy' with the most creative drinks and happening jazz in town!

Fabulous 'happy hour' from 5–7pm daily.
+ Find out more
Our Story
Entertainment has played an integral part in all Sukosol endeavours since the very beginning. Learn how music, acting and inspiring others remain a big part of their life...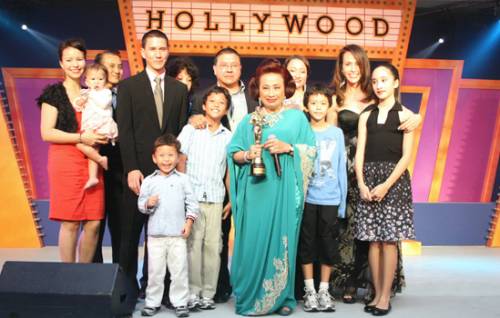 Music has played a large part in forming the Sukosol story. In 1950, Kamol Sukosol set up the Thai Phonograph Record Co. Ltd., Thailand's first record company with its own state-of-the-art recording studio and vinyl manufacturing plant. Many of the times top stars recorded there, including the legendary Soontaraporn Band.

Apparently this penchant for music was somewhat in the blood as Kamol's youngest daughter, Kamala Sukosol, grew up to forge fame and recognition through her extraordinary singing talent and gift for giving. Combining music, hotellering and philanthropy with flair, Kamala is famous nationwide for her inspirational 1990 hit song "Live and Learn" and more recently for "If We Love Together", which was recorded with six other leading Thai lady crooners. To date Thailand's reigning "lady of swing" has raised over 30 million Thai baht for various Thai charities with her recording and concerts; earning her a spot on the coveted Forbes list of Creative Philanthropic Givers in 2010.

In a similar vein, 40 years after Kamol set up Thailand's first record company, Kamala's eldest son and his grandfather's namesake, Kamol Sukosol "Sukie" Clapp, started Bakery Music, Thailand's best-loved and most known independent record label, with Somkiat Ariyachaipanich, Boyd Kosiyabong and Salinee Panyarachun. The first release by the company was by alternative rock band Moderndog featuring an album of the same name became an instant hit, "storming the charts" and selling 500,000 copies. For the next few years, Bakery released multiple successful acts, which include Boyd himself, Joey Boy, Yokee Playboy, Thee Chaiyadej and Pause among others. It received acclaimed for its indie productions, and increased in size to include a staff of one hundred people (compared to the original seven). It also published a monthly magazine, Katch.

The label however suffered from the 1997 Asian Financial Crisis and in 2000 BMG acquired a fifty-one percent majority in the company's shares. In 2002, following restructuring during the previous year in which BMG assumed most financial management, Bakery returned to profitability, while claiming a five percent share of the national music industry. It released twenty-five albums throughout the year, a further eighteen the next and began VCD and karaoke production. Further restructuring saw the companies' offices combined, staff further reduced, and Sukie becoming managing director of BMG Thailand in addition to president of Bakery Music. In the end however, amidst BMG's merger with Sony Music to form Sony BMG in 2004, internal disagreements resulted in the three remaining original founders leaving the company (Salinee had previously left in 1997).

Sukie's siblings are also a big part of the Sukosol musical tradition. Baby brother Krissada "Noi" fronted the band PRU from 2001–2005 alongside bass-playing Sukie, Kaninyan Chandrasma and Yodtao Yodying. Together the group captured the hearts and minds of a generation of loyal fans and won the MTV Asia music award for Favourite Artist in 2002. A talented songwriter, Noi wrote all PRU's songs, several of them beautiful and haunting rock ballads that stormed the charts and remain favourites in the public lexicon. An electrifying entertainer with incredible dance moves, he still continues to perform and write and in late 2012 will add a solo album to his collection, alongside four collaborative PRU ones. Ever versatile, Noi is also a talented and decorated actor who has appeared in 10 feature Thai films, such as The Adventure of Iron Pussy, Bangkok Loco and 13 Beloved, for which he won the Thailand National Film Association Award, the Starpics Award and the Bangkok Critics Assembly Award as Best Actor in 2006. His next debut will be the 1920s gangster film, Gangster, set for release in late 2012.

Sukie's elder sister, Marisa, is a quintessential chanteuse with a killer voice. Once proclaimed as a "minor national treasure" for her memorable performance as Ophelia in Shakespeare's Hamlet, she is a skilled musical theatre performer and a beautiful balladeer. Her hit Thai song "Suk Wan Neung" is the unofficial Thai anthem of unrequited love. Versatile and captivating, Marisa's songs of choice are country-tinged melodies, folk-rock ballads, Broadway favourites, acoustic pop and jazz standards.