Professional Products
For Professional and Semi Pro users, KEC provides a wide array of Public address, Audio Recording Equipment, Conference system, Sound Reinforcement Touring, Audio interface, Compressor and Limiter, Graphic Equalizer, Parametric Equalizer, Power Amplifiers, Mixing Consoles, Microphones, Studio Monitor, Audio Instrument and AM / FM Transmitter .
For the very HI-END Professional Recording Studio, KEC distributes "Euphonix" Digital Mixing Console from the U.S.
And the Professional Recording Studio, Broadcasting "D&R" and "AXEL" Analog/Digital Mixing Console and Broadcasting Requirements as Software On-Air for Automated Radio System and TV , Telephone hybrid, Logger, Coders from Netherlands and Italy.
And for the TV / FM broadcasting station "CTE broadcast" Analog/Digital Transmitters, Exciter, Power Amp, Microwave /UHF Link, Audio Processor, Antennas, Cable Connectors from Italy.
Other famous names in the recording and broadcasting industry are also available at KEC to give your sound more quality such as
Amperes
Professional Public Address (PA) System manufacturer from Malaysia. Established since a decade ago, it has evolved from a tiny fabricator to an entity that is capable enough to cater for various size of installations.
And what we do ... solely Public Address Equipments and its associated accessories for the needs of our clients and only offering solution to what they need, without excessive fancies that is beyond the actual requirement.
The reason, ... We came a long way, being a user, integrator and finally as a manufacturer for commercial installation.
We understand the needs as we listen and react. We take pride of being small to be close to our clients but big enough to deliver to their satisfaction. Our records do the talking and we shall strive further to enhance in every dimension and to deliver.

Antelope Audio
For the past 20 years, Antelope Audio has been providing studio professionals with the perfect combination of digital clarity and analog warmth. The company's revolutionary clocking, converter, and analog circuit designs are acclaimed for their flawless sound. Antelope is also known for their popular audio interfaces, which not only exhibit the company's signature sonic character, but they're also loaded with powerful FPGA DSP engines that provide great-sounding hardware-based FX.
Antelope Audio interfaces and converters offer extensive connectivity with the highest analog and digital I/O count on the market over USB 3.0 and Thunderbolt. Their custom USB controller ensures the highest throughput possible for maximum hi-def audio channel counts.
Adding further value to its products, Antelope Audio introduced a growing line of free FPGA-based FX models of legendary studio gear, including EQs, compressors, guitar amps, and cabinets. They run in real time on their dynamically reconfigured FPGA chip and represent authentic circuit-level emulations of the original hardware — available for zero-latency monitoring and recording
Among the latest endeavors of the company are the Discrete 4 and 8 audio interfaces with unique discrete mic preamps. These are perfectly matched by the company's first modeling microphones – Edge and Verge. Their growing Mic Emulation libraries give users access to classic and expensive microphones, authentically modeled by the proprietary Antelope Audio FPGA FX engine.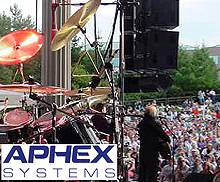 Aphex
For over 35 years of Making Magic, Aphex has been at the heart of professional audio, recording, broadcast, M.I., live and installed sound. It's a legacy we're proud of, a legacy we will build upon as we launch new products and technologies and expand into new market segments.
Everything we do is driven by our passion to create the highest quality music and vocal performances and help artists, engineers and all our Aphex friends get the most out of every audio application and experience. Whether you're performing, recording, broadcasting or using sound for communications and safety applications, Aphex is committed to providing the cleanest, clearest and most effective signal and dynamics processing technologies available.
That's what sets Aphex apart – no hype, just dedicated, talented engineers and designers steeped in the world of music, voice and audio.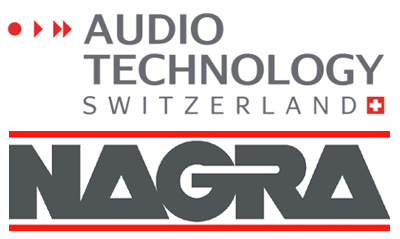 Compact lightweight and easy to operate recorder for on-the-go recording situations.


2-channel hand-held recorder
High quality solid-state audio recorder, the Nagra SD is designed initially for journalism, but can be used in any ultra-portable recording situation, and can replace MINIDISK©. Its recording media is a removable SD memory card, there is no limit to the card size allowed. It records PCM Mono or Stereo audio wav files or MPEG compression allowing for longer recording times (e.g. 278 hours on a 4 GB card 32 kbits/sec). The unit is powered by two "AA" batteries, offering in excess of 10 hours operation.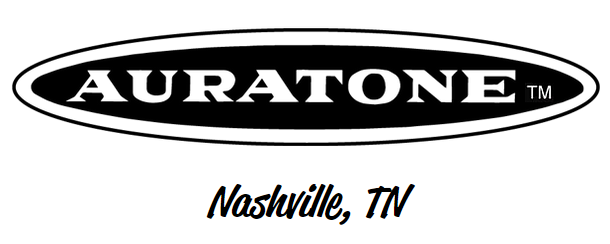 AURATONE
AURATONE - Monitors & Power Amp used in virtually every major recording studio worldwide, is still the undisputed industry standard for "real world" referencing in the recording studio.
Durability, flat full-range response, amazing power handling and portability have made Auratones the recording, broadcasting, and motion picture industries favorite reference monitors.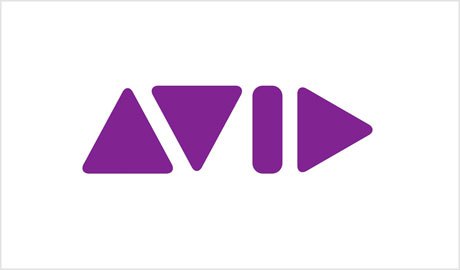 AVID
Avid is the world's leading provider of audio and video technology for media organizations and independent professionals. Our customers use Avid solutions to create, distribute, and monetize the most prestigious and award-winning films, videos, music recordings, TV shows, live concerts, and news broadcasts.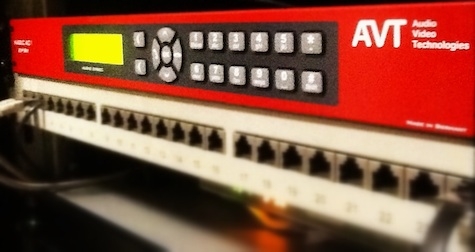 AVT
AVT Audio Video Technologies GmbH manufactures high quality audio transmission products. The product range includes systems for POTS, ISDN, Ethernet, 2-Mbit/s, X.21 and V.35 lines. The main products are Telephone Hybrids/Talkshow Systems, Audio Codecs and DAB/DAB+ Systems.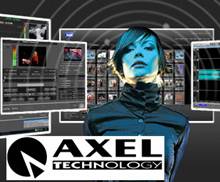 Axel
Axel Technology's extended know-how is based on the large experience as system integrator, and allows the designing of complex turn-key systems, in order to interface different equipment in an easy way, that gives the clients the most efficient and price competitive working systems ever. Radio studios with multiple control rooms, multi-channel video logging systems, single or multi-channel radios and TV automation systems are currently delivered in Italy and abroad. The delivering and installation services, together with the on-site training of local operators and the online support services, are a strong part of Axel Technology's business. As strongly market-oriented.
Axel Technology's business is mainly focused on customer requests, in order to be the first to design, manufacture and trade tomorrows broadcast solutions. Every year, in fact, a large percentage of the turnover is reinvested in research. Today, Axel Technology's sales & marketing network is spread throughout the world

Azden
Azden is the the best microphone for video, camera and mirrless camera. Provide high quality audio gears at attractive ....

Cadac
The Cadac name has been synonymous with premium quality audio mixing consoles for over 45 years.
From the earliest recording studio desks in the late 1960s, which recorded classic tracks from major international artists, through to the live sound consoles found in prestigious theatres and on global concert tours, Cadac has always set the benchmark for quality. In fact there are few brands that can match Cadac's unparalleled pedigree in the world of professional audio.
Cadac have a range of both analogue and innovative digital consoles aimed at the live sound market and the company is continually investing heavily in research and engineering to develop the next generation of digital consoles. Currently Cadac's flagship digital console the CDC eight has been deployed in a variety of applications ranging from theatre shows and major stadium tours to Houses of Worship and broadcast. Cadac are now redefining customer expectations of digital mixing by designing consoles with previously unachievable low latency, audio quality, and ease-of-use.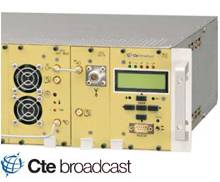 CTE
CTE Digital Broadcast, with premises in Milan and Reggio Emilia and Bologna, together with its partners Meta System, CTE International, Teko Telecom and Midland International combines into one company 60 years of experience and competence in the broadcast transmitter field, as well as having a considerable capacity for constant innovation.
+ Find out more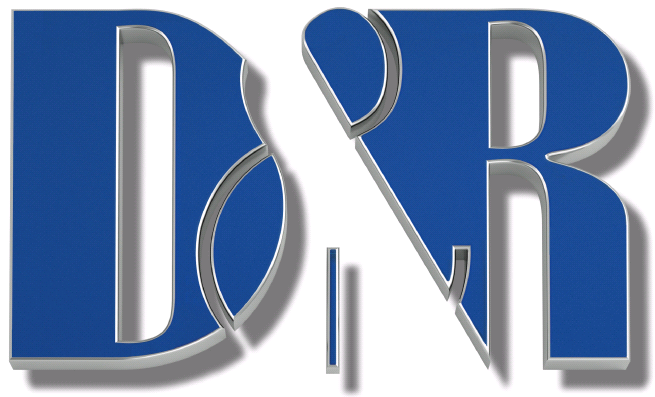 D&R
You want flexibility in your studio? Create your own platform? We have the solution!
D&R Electronica Weesp b.v. has been operating for 40 years now. as well as towards the future. D&R was founded in March 1972 by (D)uco de Rijk and(&) (R)onnie Goene. Their aim was to design and manufacture mixing consoles for the music industry that were both affordable and of high quality.
Since then, the company has gone far beyond its pioneering phase, weathered various economic storms and has expanded into a concept in the professional audio world. Our export business worldwide to every country you can think of has brought with it a steady growth in turnover and widespread distribution among buyers.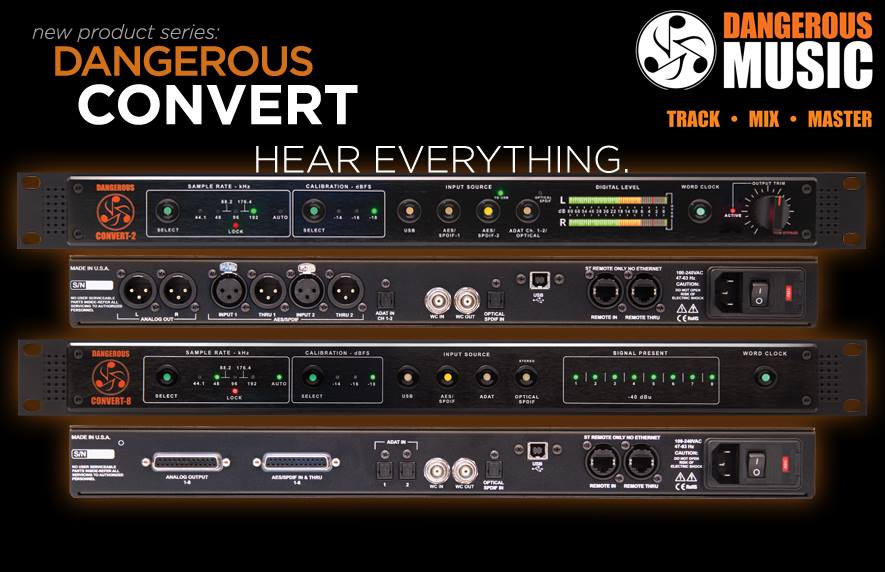 Dangerous

​

Music



Dangerous​ Music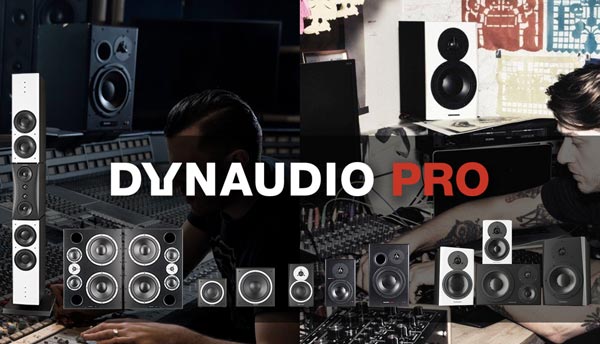 Dynaudio
Dynaudio was founded in Denmark in 1977 with a focus on creating the ultimate Hi-fi speakers. Later, the market approach was expanded to include the automotive market supplying high-end car installations for VW and Volvo executive class cars. After experiencing overwhelming interest from the professional audio market, Dynaudio decided to establish a subdivision in 1992 with the sole purpose of creating professional monitors.
In 1999 Dynaudio Professional and TC Electronic entered into a strategic alliance. Since then, a major leap forward has been taken within the sphere of professional monitors, due especially to the sharing of knowledge between the two companies.
Today, Dynaudio Professional stands at the pinnacle of monitor technology - not only performance wise, but also in the areas of calibration and networking - supplying unsurpassed stereo and surround monitoring systems for world leading broadcast companies, music and post production studios, computer game developers and other significant players in the professional audio market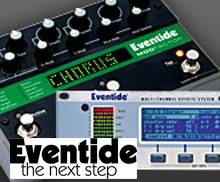 Eventide
Over thirty years of our history of innovation. Eventide equipment is pervasive in recording and broadcast facilities, police stations across the nation, and aircraft around the world. Our industry-leading special effects equipment is audible on almost all popular recordings.
Our digital voice logging recorders capture the history of civilization, frequently in minute detail. Our goal is to continue making neat, innovative stuff, and perhaps a few of the bucks, too. Wish us luck! Maybe a more assiduous Webmaster will add annual entries henceforth.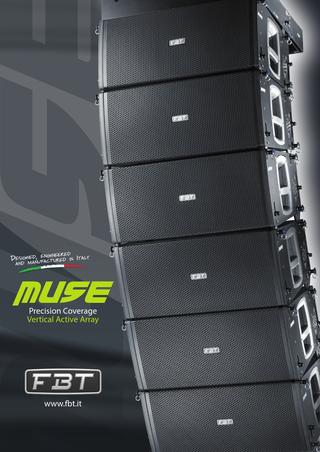 FBT
Since 1963, FBT designs and manufactures highly professional audio products, with the aim of improving sound quality, making it clean, harmonic and melodious, thus enabling music to strike listeners' hearts and souls.
FBT is now a leading industry at national and international level. A long high varied experience ranging from Professional Audio Equipment, through Audio Contractor installed sound systems, to the Musical Instrument Distribution division, focused on the marketing of top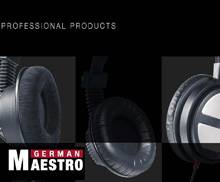 GermanMAESTRO
GermanMAESTRO is a premium audio brand founded by members of the management and leading employees of the recent German MB Quart enterprise. We as the GermanMAESTRO Team are continuing the proud tradition of best-in-class professional headset/headphone design and manufacturing in our renowned Obrigheim, Germany.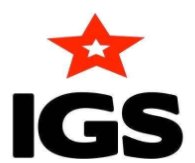 IGS Audio
IGS Audio is now one the most desired studio equipment brands in Poland and it is continuously expanding internationally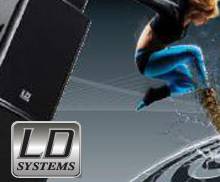 LD Systems
With LD Systems you will always find a suitable PA system, whether you are looking for an active or passive system, a plastic or a wooden housing. The 8", 10", 12" and 15" models are supplied in performance classes with 150 W to 600 W of music power. Power of up to 1000 W is available for the active and passive subwoofers. All loudspeaker cabinets are equipped with high-quality components and speakers from Eminence USA or with our own chassis and tweeter drivers developed especially for us.
LD Systems presents the brand new LAX mixer series in elegant & timeless design for cost-conscious users who are unwilling to lower their expectations in terms of sound quality, functionality or dependability. From the compact LAX6 or LAX6D mixers (6-channel, alternatively with a 24-bit DSP multieffects processor with 100 presets) to the LAX8D, LAX12D or the flexible LD MIX 16-channel LAX16D with 8 XLR microphone inputs and the 24-bit DSP with 100 presets
Our mobile all-rounders are loaded with features and suited to a wide variety of applications. The RoadMan and RoadBoy systems are ready to use at any time, whether for schools, kindergartens, clubs or other public events. For all mobile requirements, the UHF wireless system, CD/MP3 player, USB MP3 player, SD Card reader, high-performance rechargeable batteries and a multitude of other useful features provide solutions that won't let you down.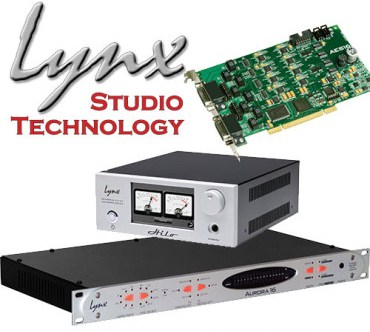 Lynx
2013 marks the Fifteenth Anniversary of the founding of Lynx Studio Technology.
Lynx Studio Technology, Inc. is a debt-free, privately held corporation that designs and manufactures professional audio products. Formed in 1998 by a team of seasoned audio software and hardware engineers, our goal is to utilize cutting-edge technology to create the highest quality products at a good value to the customer.
Lynx products have been adopted worldwide by top broadcasters, studios, performers, producers, engineers and audiophiles.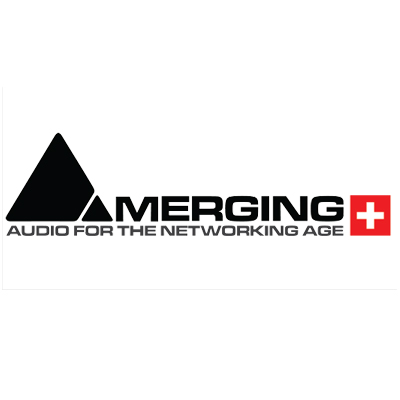 Merging Technologies - Interfaces
Welcome to the world's finest mastering-grade networked audio interfaces: Horus, Hapi, Anubis and Anubis SPS, combining Swiss-built technology with industry-tested AES67 and RAVENNA connectivity. Merging products have always been noted for audio fidelity and the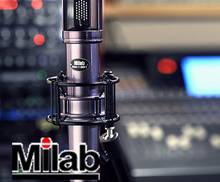 Milab
Milab Microphones is a world-leading manufacturer of professional microphones for studio, stage and broadcast applications.
Our history can be traced back to 1939, making us one of the true pioneers in microphone manufacturing. Today Milab is a highly regarded brand and delivers state-of-the-art microphones to studios, engineers, producers and artists all over the world.
All Milab microphones are handcrafted in our plant in Helsingborg, Sweden. Our quality control is meticulous and all microphones have to pass several stages of testing, including rigorous audio tests in our anechoic chamber. Every microphone is delivered with an individual frequency chart and shipped with a lifetime warranty.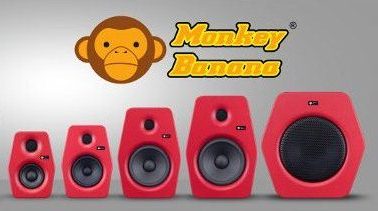 Monkey Banana
In 2004 we started designing speakers for our own studios. Our motivation: Affordable speakers failed to meet our requirements in terms of sound quality. Following years of development, improvement and testing we managed to start our own manufacture. Finally, with the constant support and encouragement of our friends, we were able to present our first products to the public in 2010. As a result, we have inspired a lot of passion, enthusiasm and good vibrations around the world. Thanks to everyone who has supported us! Without you none of this would have been possible!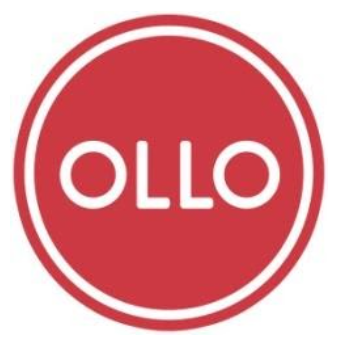 OLLO
OLLO Studio headphones for mixing engineers and recording artists handmade on the edge of the Alps.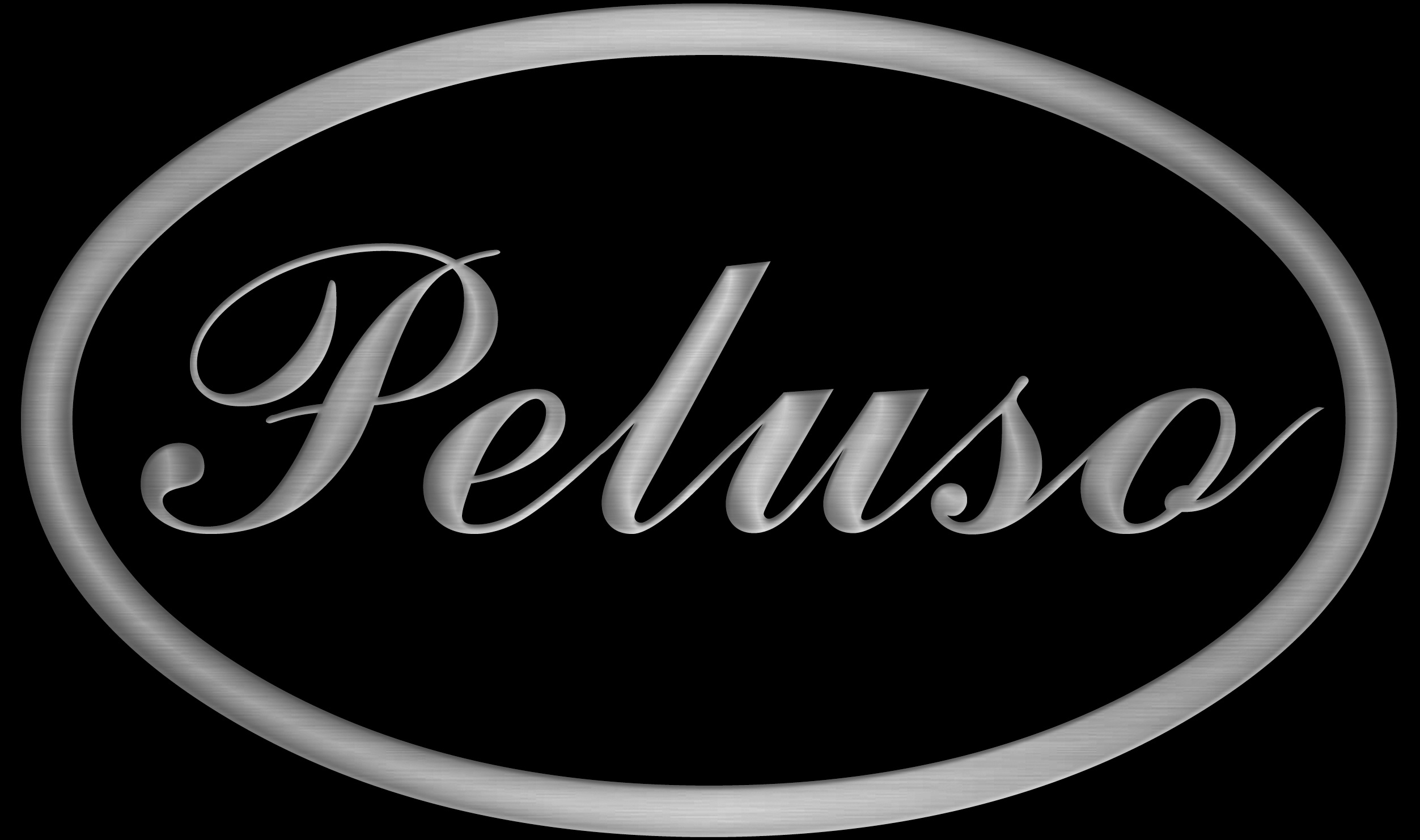 Peluso Microphone Lab

Bring the very best in vintage sound to new life The Peluso line of custom vacuum tube condenser, solid-state condenser and ribbon microphones brings the very best in vintage sound to new life - the sound renowned for clarity, detail and warmth.
PSI Audio



PSI Audio - Precision active studio monitors and revoutionary active bass traps. All analog and handmade with passion in Switzerland.

QUE AUDIO
The designers at Que Audio have long known that there was a significant short fall in the provision of microphone solutions for audio engineers in the film, broadcast and location sound industries. To this aim, miniaturizing the working components these engineers use on a day-to-day basis and condensing them into smaller fully functioning working products created complete microphone solutions.
To make such a small microphone to be so accurate with such a high quality performance was a complex engineering feat and one that has now been rewarded with testimonials from many qualified and respected users.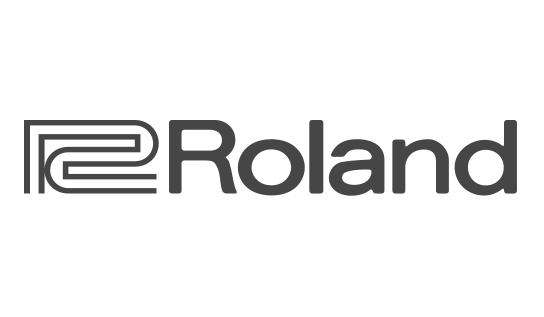 Roland
Roland Professional is dedicated to the support of audio professionals demanding excellence in both performance and system design.
Through the development and support of Roland audio products, we endeavor to improve workflow and maximize creative possibilities in a variety of markets. Markets we serve: Broadcast, Education, Legal, Live Production, Sports, Theater, Theme Parks, Visual Performance and Workship.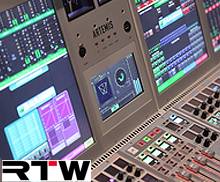 RTW
For more than 45 years, RTW from Cologne has accompanied the steady technological progress in the pro-audio industry with innovative instruments and technologies for visual audio monitoring in broadcast, production, post-production, and quality control. Whether audio metering, loudness metering, or signal monitoring, RTW's state-of-the-art systems are the result of a future-oriented strategic approach that focuses on continuous development while putting maximum attention to reliability and protecting their clients investments.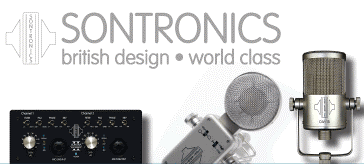 Sontronics
The Sontronics brand was launched at the 2005 NAMM Show with a small range of studio microphones . Since then , we have grown from strength to strength range of Brithish-design products now includes studio condensers,valve mics,ribbon mics,drum and guitar mics,and handhelds as well as mic capsules our 100% made-in England.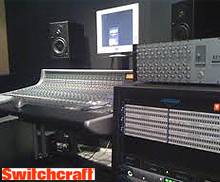 Switchcraft
Switchcraft is a major supplier of harsh environment connectivity products to the Industrial market and the premier connectivity provider to the Pro-Audio & Broadcast Industries.
Switchcraft, Inc. was established in 1946 to manufacture jacks, plugs, and switches, mainly for the communications industry. The original plant was located on West Diversey Street in Chicago. The company moved to a larger facility at 1328 North Halsted Street in 1948 and in 1958, the operation moved to a 185,000 square foot facility located at 5555 North Elston Avenue, which is still the headquarters and the largest of three manufacturing locations for the corporation today.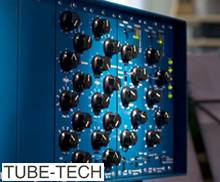 TUBE-TECH
Lydkraft History TUBE-TECH has now been around for 25 years.More than 15.000 Blue Units have been shipped from Lydkraft, Denmark.
Lydkraft was founded in Denmark in1977 by John G.Petersen and two partners.The company originally served the PA market but turned away from this area of business in 1980 when John Petersen took over the company and focused his efforts towards the design, development and manufacturing of direct boxes, mixing desks and speaker systems. John liked the high quality and the simplicity of these units and started working his own tube designs.
Due to decreasing sound quality from modern studio consoles, the demand for vintage high quality tube gear was increasing and John decided to start development of his own units in 1984.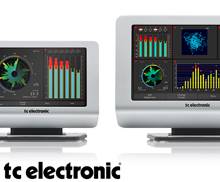 TC Electronic
TC Electronic continues to be very focused on new technologies and products with its approx. 40 R&D staff. Today, the company is not only a leader in digital signal processing, but also a major player in other aspects of the digital audio technology world, such as digital amplification and networking.
Our users include some of the most demanding customers in pro audio, e.g. top artists, world class recording studios, the largest TV and radio stations, the most prominent theatres, operas and other installations and public address companies.
Based in Risskov, Denmark, TC sell their products through a dedicated sales force in Europe, and through sales subsidiaries located in Los Angeles (for the North American markets), Beijing (China), and Tokyo (Japan). Independent distributors cover other markets. Currently TC employs close to 185 people worldwideworking in 15 different countries

Whitestone
Our Story - Whitestone Audio Instruments, USA
Whitestone Audio Instruments P331 Tube Loading Amplifier had its genesis when my wife (and multi-Grammy® nominated mastering engineer) Kim Rosen was looking for a custom piece of analog gear for her new mastering room. Something unique. We ended up